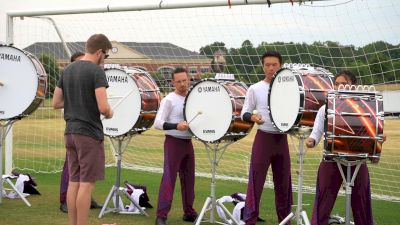 Evans D'Addario | 2022 Carolina Crown Sponsor
Jul 26, 2022
Carolina Crown is proud to be newly sponsored by @daddariopercussion and thrilled to be playing on Evans Drumheads for the 2022 season!
𝘿 '𝘼𝙙𝙙𝙖𝙧𝙞𝙤 𝙞𝙨 𝙘𝙤𝙢𝙢𝙞𝙩𝙩𝙚𝙙 𝙩𝙤 𝙨𝙪𝙨𝙩𝙖𝙞𝙣𝙖𝙗𝙡𝙮 𝙥𝙧𝙤𝙫𝙞𝙙𝙞𝙣𝙜 𝙢𝙪𝙨𝙞𝙘𝙞𝙖𝙣𝙨 𝙬𝙞𝙩𝙝 𝙩𝙝𝙚 𝙢𝙤𝙨𝙩 𝙞𝙣𝙣𝙤𝙫𝙖𝙩𝙞𝙫𝙚 𝙢𝙪𝙨𝙞𝙘𝙖𝙡 𝙖𝙘𝙘𝙚𝙨𝙨𝙤𝙧𝙞𝙚𝙨 𝙞𝙣 𝙩𝙝𝙚 𝙬𝙤𝙧𝙡𝙙.
Consider D'Addario & Evans for your program this season!
Visit: www.daddario.com
📲Follow us on all Crown media pages for the latest content!
#CarolinaCrown #crowndrums #memberspotlight #carolinacrown #dci2022 #righthererightnow