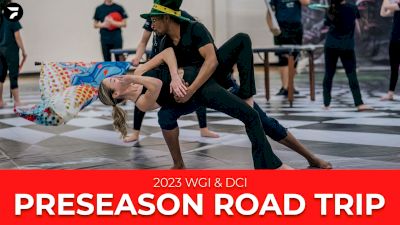 AMP Winter Guard & Their 2023 Program, 'The Rabbit, The Hatter & The Queen' | 2023 WGI & DCI Preseason Road Trip
Feb 21, 2023
We caught up with AMP Winter Guard vet Kai and had him walk us through AMP's 2023 program titled, 'The Rabbit, The Hatter & The Queen.' Hear what he has to say about the characters within the show, AMP's unique 'Jersey club' vibe, and what audiences can look forward to seeing from the ensemble this season.
Be sure to check back in every Tuesday and Thursday to see more content from our 2023 WGI & DCI Preseason Road Trip.
Check out the full playlist of Preseason Road Trip content HERE.
---
FOLLOW AMP ON SOCIAL
Instagram | TikTok | Facebook | Official Website