DCI
DCI Week #1 Watch Guide on FloMarching: We're Back In Action!
DCI Week #1 Watch Guide on FloMarching: We're Back In Action!
It's been a few years, but drum corps is back! DCI 2022 officially kicks off its competitive season on June 24 and you're not going to want to miss a minute
Jun 13, 2022
by Natalie Shelton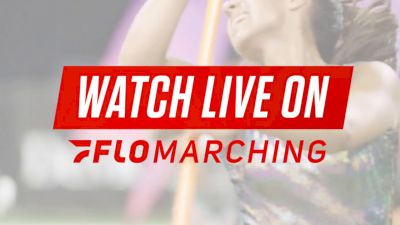 The 2022 DCI season is almost here! Week one of the DCI season kicks off with three events in California, all streaming LIVE on FloMarching.
Get Caught Up On DCI 2022
Everything You Need To Know About the 2022 Season | 2022 Streaming Schedule | Show Announcements
The countdown clock is ticking, and tickets to nearly all 92 #DCI2022 events are already on sale! Where will we see you this summer?? #50til50 | https://t.co/HvMJVXabvZ pic.twitter.com/VACjPqz3U7

— Drum Corps International (@DCI) May 6, 2022
The official start of the 2022 DCI Season is on June 24th with Corps at the Crest. Audiences can expect high-energy performances from a mix of World Class and Independent Class corps, including Santa Clara Vanguard, Pacific Crest, Gold, Impulse, and more. Following the National Anthem at 6:30pm PT, Impulse starts off the night at in Vista, California, followed by Golden Empire and then Gold. After a brief intermission, World Class competition begins at 7:55 with The Academy, followed by Mandarins, SCV, and finally Pacific Crest.
The following night, the competition heads over to Pasadena for Drum Corps at the Rose Bowl. Audiences will see performances from the same corps we saw at Corps at the Crest, plus the addition of the Blue Devils, who will perform their first public performance since 2019. Stream the show LIVE starting at 6:30pm PT.
Week one finishes off with Western Corps Connection in San Bernardino, where we'll see the same cast of characters from the previous two nights of SoCal competition. The show kicks off at 5pm PT with the National Anthem, followed by 2 SoundSport performances that lead into Open Class competition.
Focal Points & Questions
Corps at the Crest
Building off of their preseason hype, where will Pacific Crest fall in the rankings?
SCV didn't compete in last season's DCI Celebration and opted to submit a virtual visual experience called 'Wait For Me'

How will they handle their first big public performance since 2019?

Where will the California Open Class corps place in their debut 2022 showings?
Drum Corps at the Rose Bowl
We see the same lineup here as we did at Corps at the Crest, only with the addition of the Blue Devils.

How will their name in the lineup disrupt the scoring from Corps at the Crest?

Can audiences look forward to solid improvement after the first show jitters have been worked out?
Western Corps Connection
These ten corps have three shows in three days - will the scores stay the same each day?
Blue Devils and SCV go head-to-head two days in a row.

Will we see fierce back-and-forth competition or will there be a clear frontrunner?
Streaming This Week