DCI
DCI Update: Music City Announce 2022 Show - 'Gasoline Rainbows'
DCI Update: Music City Announce 2022 Show - 'Gasoline Rainbows'
Music City Drum & Bugle Corps reveal their DCI 2022 production titled 'Gasoline Rainbows'
May 4, 2022
by Natalie Shelton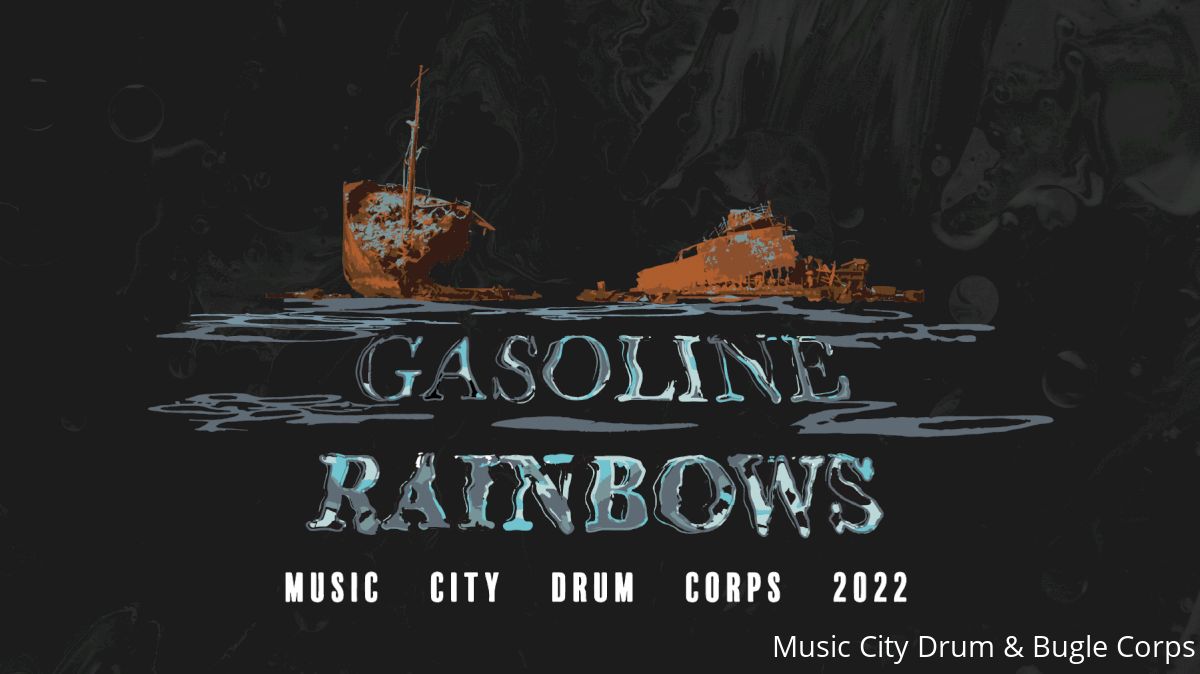 It was an exciting weekend for Music City Drum & Bugle Corps! Not only did the corps have an open house in Nashville which brought both marching members and staff together for the first time in months, but the Tennessee-based drum corps also revealed their show graphic on social media.
Music City's 2022 show is titled 'Gasoline Rainbows.' While no show description was released, fans get a glimpse of the show theme through the graphic released.
Accompanying the Facebook post is 'SOS' written out in Morse code. This paired with the rusted and broken ship in the show graphic gives me, at least, some war-time vibes and makes me think of the movie 'Dunkirk.' How does the 'gasoline rainbow' imagery tie in? I guess we'll have to keep an eye on their website and social channels to find out more leading up to their 2022 DCI tour debut.
Another interesting tidbit that fans may have noticed is that, prior to releasing more information about their show, Music City put a post out on social saying they'll be fielding a cymbal line this year!
In a time where it seems like more and more corps are slashing cymbal lines in favor of filling out other sections, this is an exciting move that I'm sure cymbal fans everywhere are rejoicing over. It'll be incredibly interesting to see how this cymbal line is utilized throughout their show, and if it'll endure past the 2022 DCI season.
You can catch a performance of 'Gasoline Rainbows' this summer in early-season competition at Innovations in Brass: Canton and at CrownBEAT, in addition to The Masters of the Summer Music Games on July 29st, DCI Eastern Classic on August 5th, and at DCI World Championships starting on August 11th.