Competitive Roundup: 2022 WGI Perc/Winds Championships
Competitive Roundup: 2022 WGI Perc/Winds Championships
Three months of exciting WGI competition are now in the books, so let's dive into the numbers on what went down April 21-24 in and around the Buckeye State.
Apr 26, 2022
by Jeff Griffith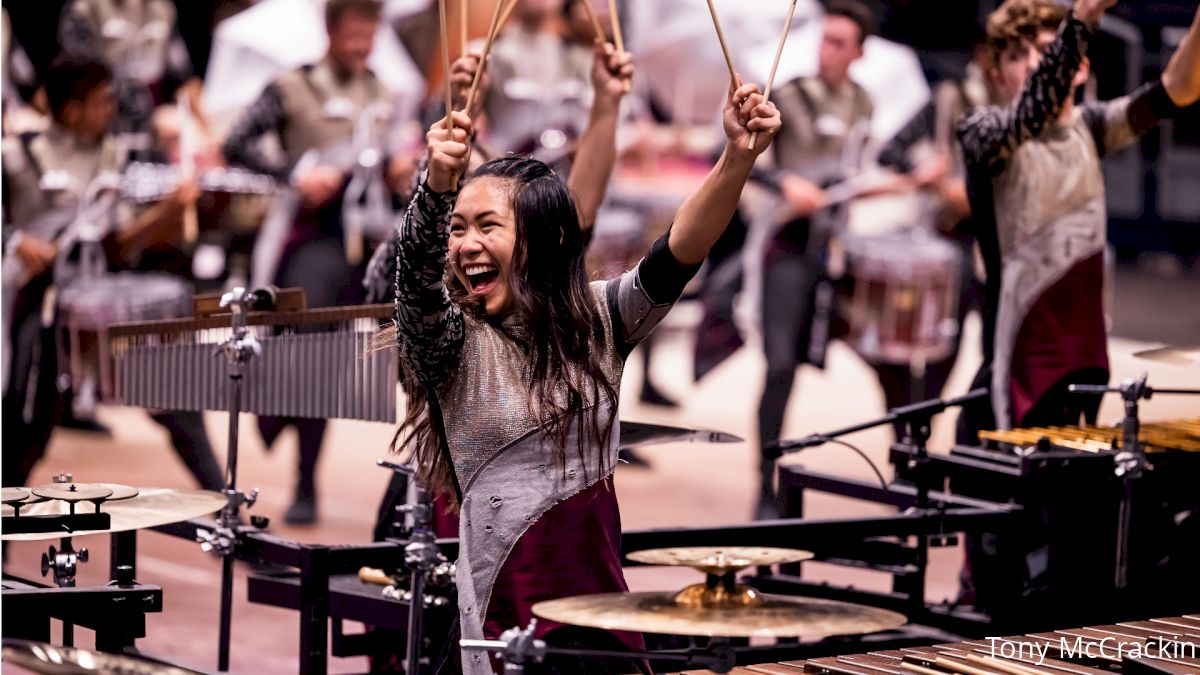 What a weekend.
WGI Percussion and Winds came back to Dayton, Ohio in full force this past weekend with four days of combined World Championships action, featuring surprise winners and medalists, record-setters, and more.
Three months of exciting WGI competition are now in the books, so let's dive into the numbers on what went down April 21-24 in and around the Buckeye State.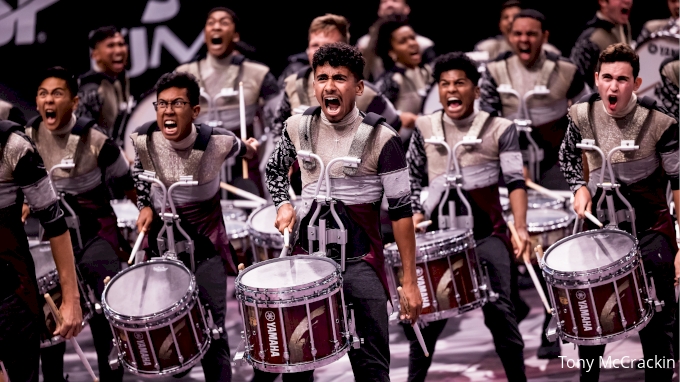 Records Broken
Pulse Percussion, on one hand, was WGI's first Independent World champion in three years. On another, it was its second PIW group to set an all-time record score in the same number of seasons.
With a score of 98.925, Pulse snuck ahead of Broken City's previous record PIW score, set in 2018, of 98.850. Pulse Percussion also swept the three days of competition, never holding a lead smaller than half a point in the process.
Zooming in on the Finals number, Pulse's competitive output continues to look more and more impressive. For example, across 16 different subcaptions — each of eight judges provides two different numbers, out of 100, to contribute to each group's overall score — Pulse earned twelve scores of 99 or 99.5. They didn't nab any 100s, but were basically inches from perfect, mathematically speaking, in every possible quantifiable category.
The strongest of strong suits, for Pulse, was Visual. Out of 20 possible points, the Southern California ensemble earned 19.8, earning 99s in all four visual subcaptions. Pulse actually finished in second and third in both Effect captions, but its performance scores — Music and Visual alike — were one subcaption away from featuring 99s across the board, leading to first-place tallies in both captions.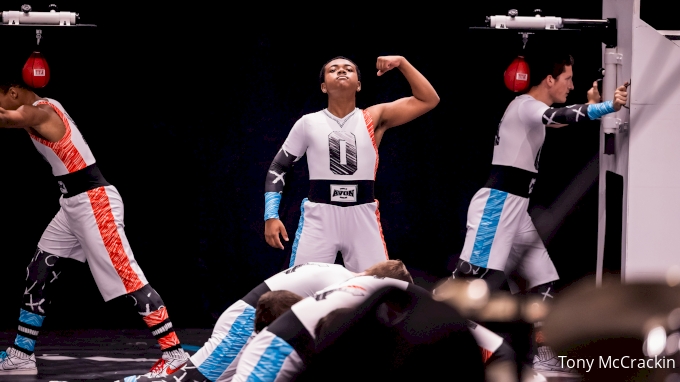 Don't Call it a Comeback
Avon, percussion-wise, has been lurking among the medalist and top-five range for a few years now, but hadn't struck gold since 2002. Based on raw scores entering April, signs pointed to Chino Hills winning its fourth consecutive championship. After Prelims, those signs seemed even brighter, as Chino Hills led the entire Scholastic World field by two full points.
But with different judging panels across two rounds, you never know for sure with Prelims.
Semifinals provided a different story, as Avon, essentially, tied Chino Hills; the defending champions edged out the Indiana ensemble by just 0.025 points. Even despite an impressive Semifinal surge from Avon, Chino Hills still entered Finals as the favorite, technically speaking.
Avon, though, won Finals by nearly a point in total.
How'd they do it, you ask? In terms of the scoring mathematics, the answer is simple — by ratcheting its Effect captions up to the max.
Avon led Chino Hills in both Effect captions in Semifinals which didn't quite make up for Chino Hills' firm advantage in Music. In Finals, though, Avon opened up a combined lead of 0.725 in Visual and Music Effect caption, and that number accounts for nearly 90 percent of the final margin of victory.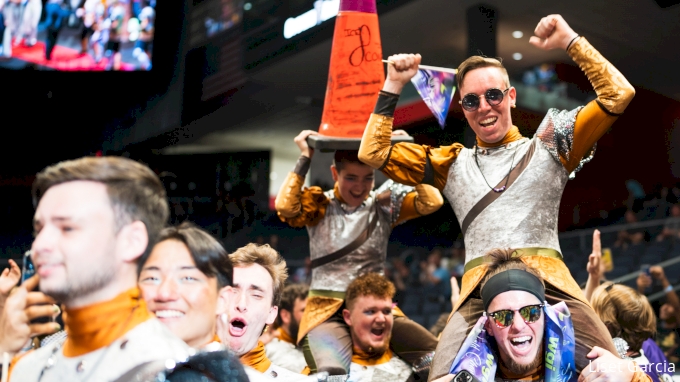 PIO History
It was noted entering WGI World Championships that, across 23 years of competition, the Percussion Independent Open division has produced 23 unique champions. For the first time, in season No. 24, a group took home the gold for the second time.
Infinity 2 came into the 2022 season a full five years removed from its first and only Open Class gold medal. The Florida-based ensemble took home top honors in 2017, and has spent the two completed seasons since lurking among the top four; Infinity 2 took bronze in 2018, and finished fourth in 2019, but only about 1.5 points behind the winner.
When all was said and done, Infinity 2 won the PIO title, leading silver medalist Civitas Independent by 1.225 points and bronze medalist Freedom Percussion by nearly four points.
Infinity 2's strongest advantage was its Effect scores; it pretty much swept the board in Visual Effect and Music Effect, scoring just a couple tenths shy of a perfect 30 in Music Effect.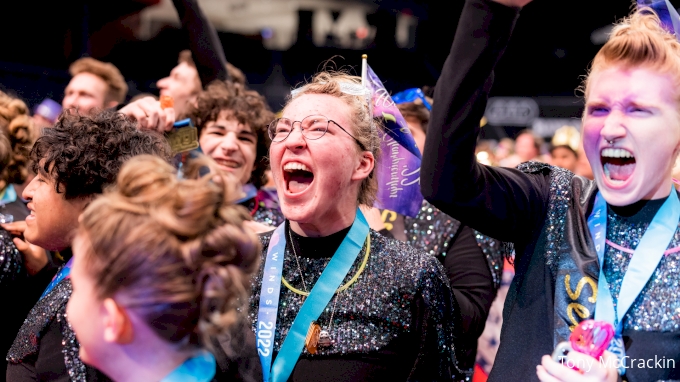 Clean Sweep
By now, there's a good chance you know about Avon's "triple crown." For the first time ever, the same high school produced an Independent World champion in winds, percussion, and color guard.
Of course, WGI's winds category has only been around since 2015, so there have only been six opportunities to win all three in WGI history. But Avon's 2022 feat also marks the first time the same school has won just percussion and color guard in the same season, and that sample dates back to the early 1990s.
But things get even crazier from there, when you take into account the fact that Avon is the first winds group in any division — in now six years of competition — to crack 99 points, earning a final score of 99.175. Out of 12 subsections, four of Avon's were a perfect 100.
When you average Avon's final percussion, winds, and color guard scores together, the tally is an astounding 97.25.
Yeah, that's pretty good.