WGI
FloSports And WGI Extend Partnership To 2026
FloSports And WGI Extend Partnership To 2026
FloSports announced it has extended its broadcast rights partnership with the prestigious marching arts organization WGI Sport of the Arts through 2026.
Jul 26, 2021
by Andy Schamma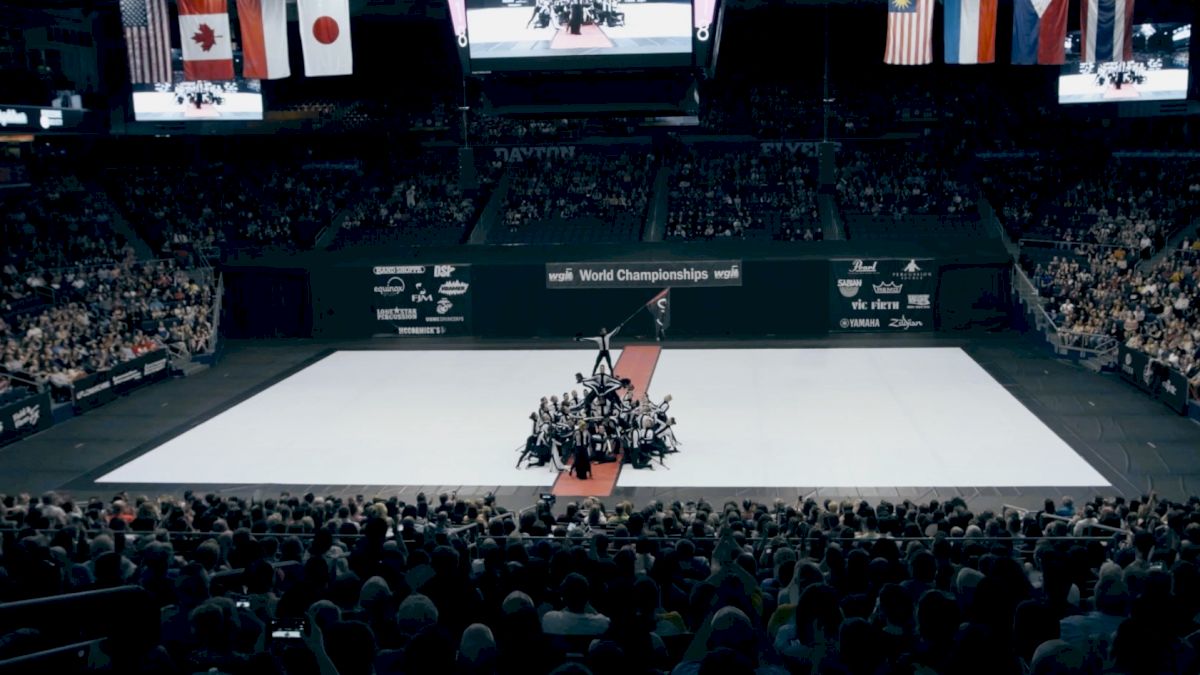 AUSTIN, Texas (July 26, 2021) – FloSports, the innovator in live sports streaming and original content, announced it has extended its broadcast rights partnership with the prestigious marching arts organization, WGI Sport of the Arts (WGI), through 2026. FloSports has been the official broadcast partner for WGI since 2017 and streams WGI's highly competitive winter season through the FloSports marching arts and education platform, FloMarching.
Although the past 2 seasons were impacted by the COVID-19 pandemic, FloSports and WGI will continue to bring incredible competitive music arts programming to fans in 2022 and now look forward to growing the Sport of the Arts even further. With the extension of the WGI partnership and its relationships with other prominent independent marching organizations including Drum Corps International (DCI), USBands and others, FloMarching solidifies itself as the premier destination for marching arts and have streamed over 500 marching events since 2016 to a growing marching arts audience of over half a million viewers.
"WGI is excited to extend its partnership with FloSports through 2026 to continue offering fans an exclusive, reliable streaming service for the indoor marching arts," said WGI Director of Operations Bart Woodley. "As the indoor activities continue to expand, we want to show off the performers' talents to as large of an audience as possible—and FloSports' live streaming platform is the perfect fit."
In addition to the broadcast of WGI competition events, FloMarching has also heavily invested in original content dedicated to covering the best of marching arts performers, groups, and events in the world. Ranging from news, video highlights, behind-the-scenes exclusives and original documentaries, FloMarching continues to deliver a never-before-seen view of the world of WGI, putting a long-overdue spotlight on the talented musicians, performers and instructors that entertain hundreds of thousands of fans every winter.
"We are delighted to extend our partnership with WGI, the largest and most recognized indoor color guard, percussion, and winds organization with a passionate fan base that supports these incredibly talented and hardworking performers," FloSports Senior Director of Global Rights Acquisition, Monica Bloodgood said. "What an exciting opportunity to help grow the activity by continuing to tell even more stories around these great ensembles, while showcasing their skills live to national and worldwide audiences via FloMarching."
With an eye on 2022, FloSports has invested in new technologies that will deliver a completely new broadcast viewing experience for winter guard and marching arts fans. FloSports is one of the first OTT platforms to offer unique and engaging in-app experiences including the brand new Watch Party feature integrated into the app by FloSports' technology partner, LiveLike. The feature includes an on-screen chat function running alongside the live stream allowing marching arts fans to discuss various shows and programs directly with each other, FloMarching hosts and influencers in real-time – analyzing show design, music arrangements and more. Fans can even set up Watch Parties with friends so they can watch their favorite shows together. The feature also allows for a simultaneous secondary live stream of events paired with video and live chat utilizing leading marching and performance arts experts discussing shows directly with fans – bringing an entirely new and unique experience to the subscribers only on FloMarching! These exciting features can also offer other new applications including instructional opportunities, training and more.
FloMarching has become the global leader in year-round live and on-demand coverage of marching arts, as well as original films, breaking news, up-to-date results and event calendars, and more.
About FloSports
Founded in 2006, FloSports is a venture-backed subscription video streaming service dedicated to sports, offering live and on-demand access to hundreds of thousands of competition events across 25+ vertical sport categories in the US and abroad. FloSports' mission is to give underserved sports the love they deserve. With a growing library of more than 300,000 hours of premium content including news, expert commentary, films, documentaries and more, FloSports has established itself as an innovator and leader in sports streaming. Finally, your sport has a home. For more information, please visit: flosports.tv.
About WGI Sport of the Arts
WGI Sport of the Arts is the world's premier organization producing and governing indoor color guard, percussion and winds competitions across the globe—where young people bring music to life and achieve the extraordinary through performance and competition. As a non-profit youth organization focused on growth and learning, WGI provides leadership through several education opportunities to constantly improve the quality of performers and ensembles. Founded in 1977, the sport continues to evolve. Learn more at www.wgi.org.