Searchable Schedule: 2019 BOA Grand Nationals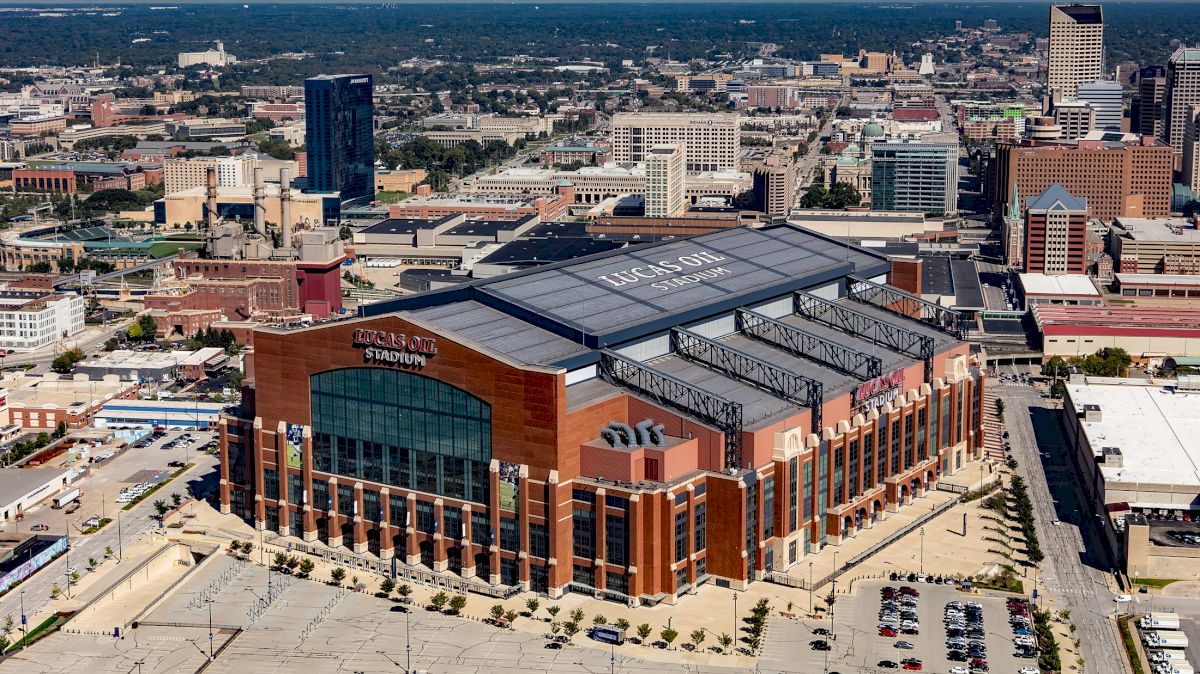 Unlock this article, live events, and more with a subscription!
Get Started
Already a subscriber? Log In
Aimachi Winds Officially On The Schedule For WGI 2020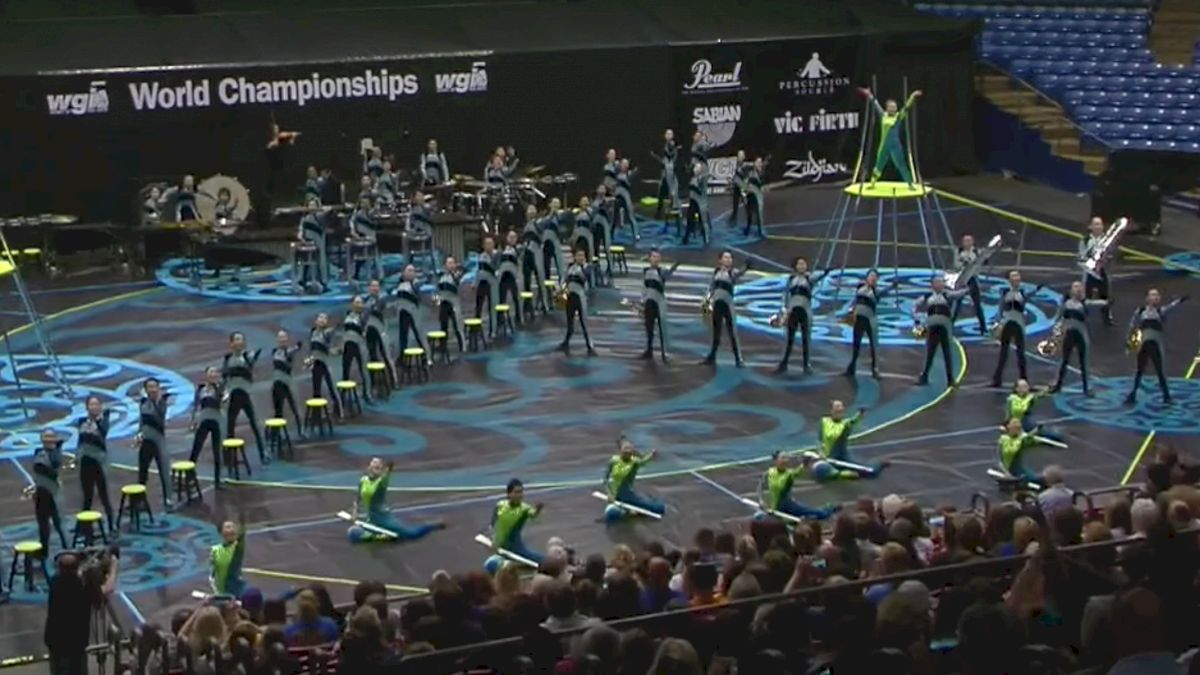 Unlock this article, live events, and more with a subscription!
Get Started
Already a subscriber? Log In
2020 DCI Rule Change Proposals In A Nutshell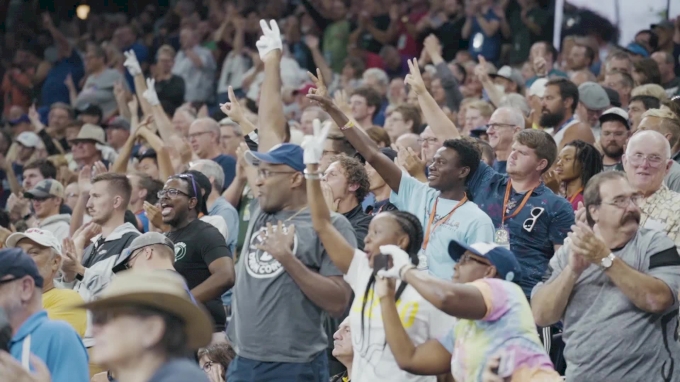 Unlock this article, live events, and more with a subscription!
Get Started
Already a subscriber? Log In
Tickets For 20+ DCI Events Now Available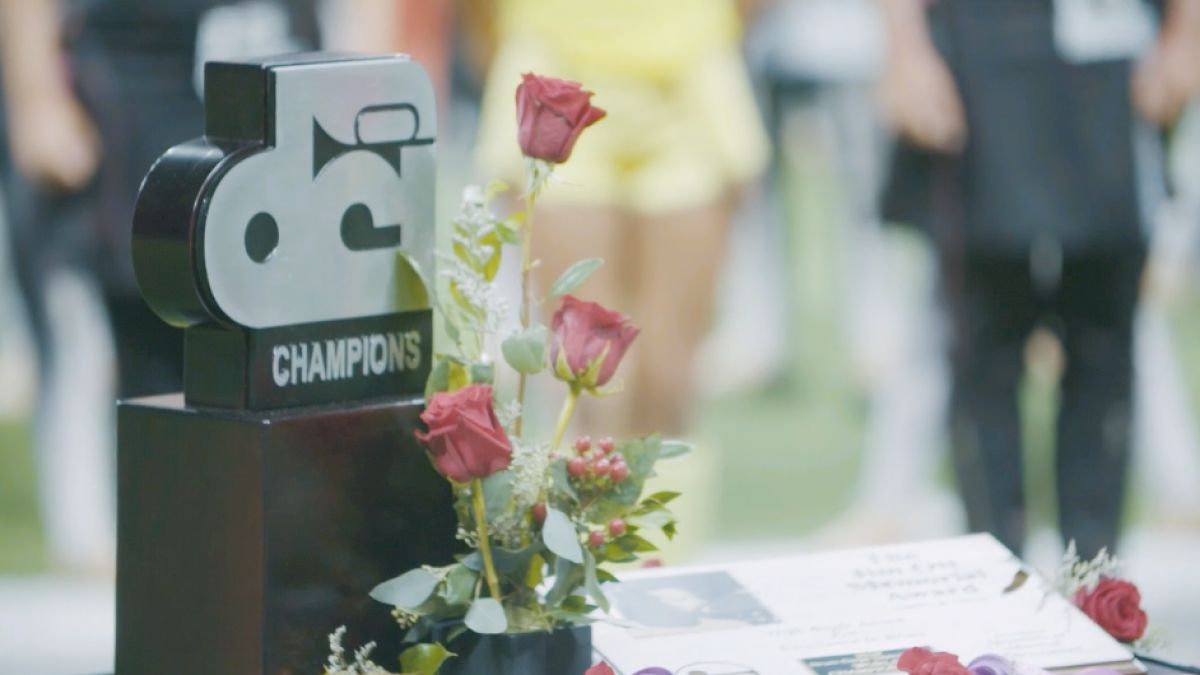 Unlock this article, live events, and more with a subscription!
Get Started
Already a subscriber? Log In
What Does A FloMarching Subscription Get You?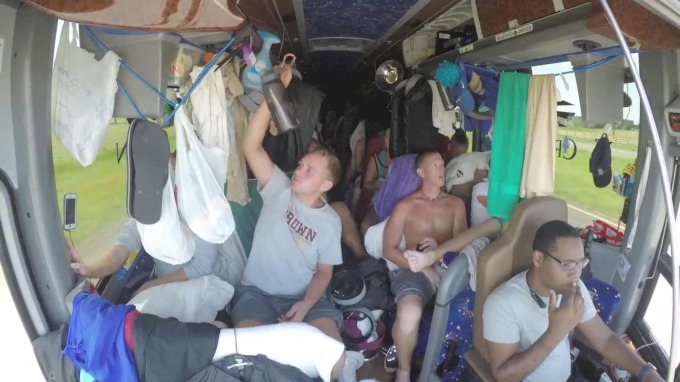 Unlock this video, live events, and more with a subscription!
Get Started
Already a subscriber? Log In
Unlock this article, live events, and more with a subscription!
Get Started
Already a subscriber? Log In
Recap: BOA Grand Nationals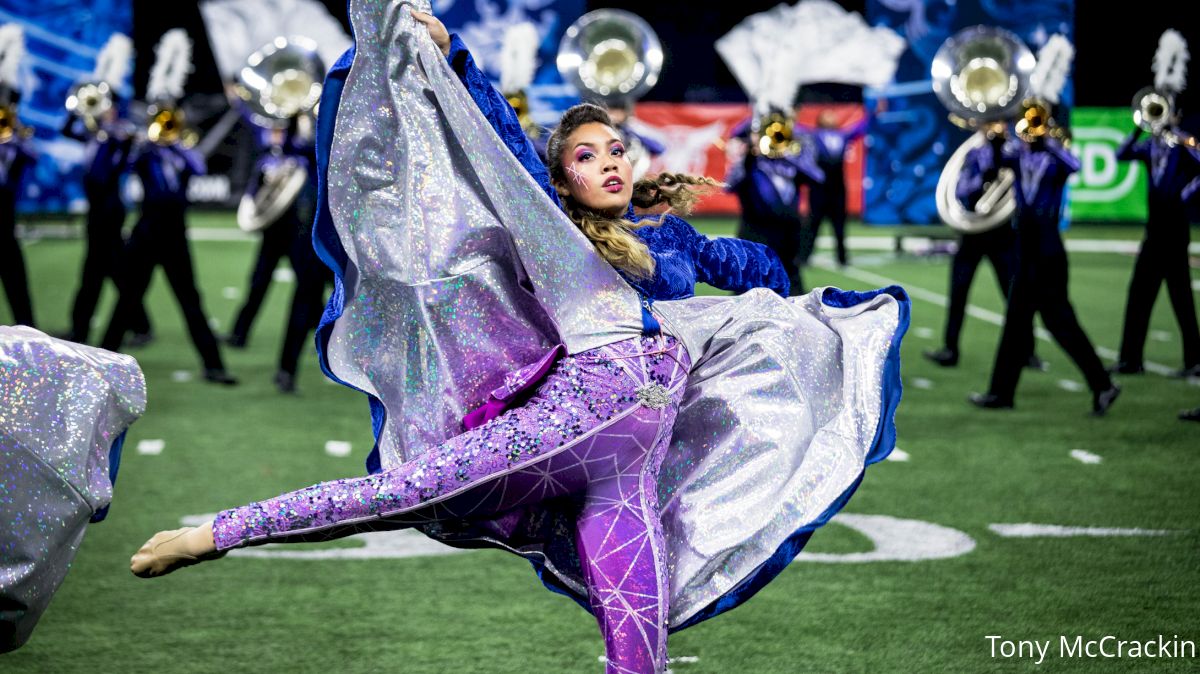 Unlock this article, live events, and more with a subscription!
Get Started
Already a subscriber? Log In
After three days of intense competition, first-time Grand Nationals competitor Vandegrift was named national champion. Many other bands also set their own record placements, earning coveted spots in semifinals and finals.
While finalists are selected based on semifinals results, all 12 finalist bands also finished as the top 12 bands in prelims. Typically there is some movement between prelims and semis, but it appeared judges all weekend were in agreement about which bands were finalist-worthy this year.
National Champion Vandegrift (1st, 97.175) is well-known for their simple and straightforward elegance. In an activity that can so often go overboard with costuming, props, and electronics, their show was simply marching band at the highest level. The drill was executed flawlessly and the music ensemble had perfect balance and alignment. All that combined with an incredibly well-integrated dance team led the band to its first national champion title during their first trip to Grand Nationals. However, finals wasn't the only time Vandy received top marks, they also earned the highest score in prelims, and won class AAAA and swept captions in semifinals.
There are so many moments during their show when it feels like Avon (2nd, 96.70) is just showing off — in all the best ways. Some of the music these students are playing or skills the guard is demonstrating are truly unbelievable, but they make it look simple, almost fundamental. They're also a group that really moves around the field, sometimes literally running in between challenging technical passages or huge tosses. It's no wonder they won the visual caption, but their music contained just as much dynamic energy and every note was placed "in perfect order." This was Avon's 13th consecutive year of top 3 placements at Grand Nationals.
In a testament to their excellent training, Hebron (3rd, 95.55) earned the highest scores from both the music and visual individual performance judge. The show is super ambitious, and includes some of the most challenging music heard all evening. Clearly the judges appreciated that and awarded Hebron the finals award for outstanding music performance.
Carmel (4th, 94.575) had their best run of the season at the best possible time: during finals. From the featured horn soloist to the world class color guard, everything clicked for an unforgettable performance. Three consecutive national championships is certainly a tough act to follow, but these students lived up to those high expectations.
If you're the kind of person who loves big explosions of color, Leander (5th, 94.30) had the show for you. Their jaw dropping ending seemed to get bigger and more colorful each and every performance all season. But it wasn't just the ending, this show was full of captivating moments, including an awesome soloist and percussion feature designed around Britney Spears' iconic "Toxic."
Another of the coolest moments of the night came from Claudia Taylor Johnson (6th, 93.25). Of course no Lion King show would be complete without playing "I Just Can't Wait to be King," but Claudia Taylor took a step forward by including a captivating improv section with back and forth licks from an all-star saxophone and trombone player. Dressed in full head-to-toe lion costumes, these two soloists perfectly captured the moment both visually and musically, before the entire hornline joined in to play the big hit. The entire audience leapt to their feet in a thunderous round of applause, then sat back down to watch the remaining four minutes of this incredibly long and challenging show.
William Mason (7th, 91.425) had the boldest color palette of any group in finals. Their bright pink and yellow spotted uniforms, mixed with tons of similarly colored props created a stage you couldn't look away from for a single minute. With such a huge band stretching from end zone to end zone, there was always something going on in every part of the field. No matter how many times you watch the show, you could always find something new to enjoy.
Just over two tenths behind Mason, The Woodlands (8th, 91.200) had one of the most enjoyable shows of the weekend. The preshow quickly set the audiences expectations and didn't look back. We heard beautiful solos, duets, and some incredibly loud moments where the brass was really rocking out. All that combined with a well integrated visual program created three unforgettable performances.
It may seem odd for a marching band to do a show about mimes. Marching bands are typically loud, while mimes are known for their complete lack of sound. Round Rock (9th, 90.425) took this challenge head-on, and managed to pull it off at an extremely high level. As a group that had a less than ideal start to their season, falling just short of finals at the Austin Regional, finals seemed a long shot about a month ago. But, these students and directors really got to work and took huge strides in just a few weeks. First, making finals at the San Antonio Super Regional, and then here at Grand Nationals. There's no award for most improved, but if there was, Round Rock would be more than deserving.
Less than a point behind was Homestead (10th, 89.80). From intricate and beautiful flowers using guard flags to a perfectly customized Colts helmet tarp to fit the show theme, Homestead left no detail untouched. That same approach was used musically with a powerful sound and strong technical playing throughout.
Separated by less than two tenths, Union (11th, 88.25) and Ayala (12th, 88.10) rounded out the evening's final competition. Both shows had all the familiar aspects of traditional marching band, but with a bit of a fresh take. Union's clever title "The Orchestra's Guide to the Young Person" was exactly that. Through the use of musical selections from "The Young Person's Guide to the Orchestra," Union quickly flips that idea on its head. What begins as the instrumentalists sitting in a set of arcs as if they're about to play a concert, quickly transforms as the students begin to rhythmically stand up, sit down, stand on the chairs, and even lift chairs high in the air. This is all done while the very platforms they're standing on begin to move away, expanding their presence to fill the entire field.
Ayala similarly was unlike any other band in finals. As many California bands do, Ayala had exceptionally strong guard and percussion sections, with much of the show effectively designed to show off those two strengths. In what some may view as a classic dark-to-light show, Ayala's ending was a bit of a twist. Instead of a happy triumphant ending where the color conquers the dark, the show ends with a bit of the darkness creeping back into the props and performers. There's an eerie and reminiscent feeling that elevates the show above the classic tropes.
Fishers and Lawrence Township earned the first two spots out of finals with two unique but attention-grabbing shows. If you have a sweet tooth, Fishers' candy themed show might have made you a bit hungry. There were iconic candies displayed all over the field: chocolates, lollipops, candy canes, and even m&m uniforms on the guard.
Lawrence Township's show also grabbed your attention with they first entered the field, through their outstanding young vocalist's opening monologue. While some bands try to be mysterious when it comes to the true meaning of their show, Lawrence made sure you knew exactly what it was about and how you could join in on the fun and sing along. After the vocalist cued the announcer with perfect timing, the show began and these students didn't look back for 10 minutes of incredible music and dance from Harlem.
Marian Catholic seized the class AA champion title, also sweeping captions. They were just five spots away from competing in finals. The other class medalists were North Hardin and Miamisburg.
Kentucky had a clean sweep of class A awards this year. Bourbon County was named class A champion and won each of the caption awards. First year BOA competitor Estill County won second place, while Beechwood tied Bourbon County for the visual award and won third place.
Full DCI 2020 Schedule NOW AVAILABLE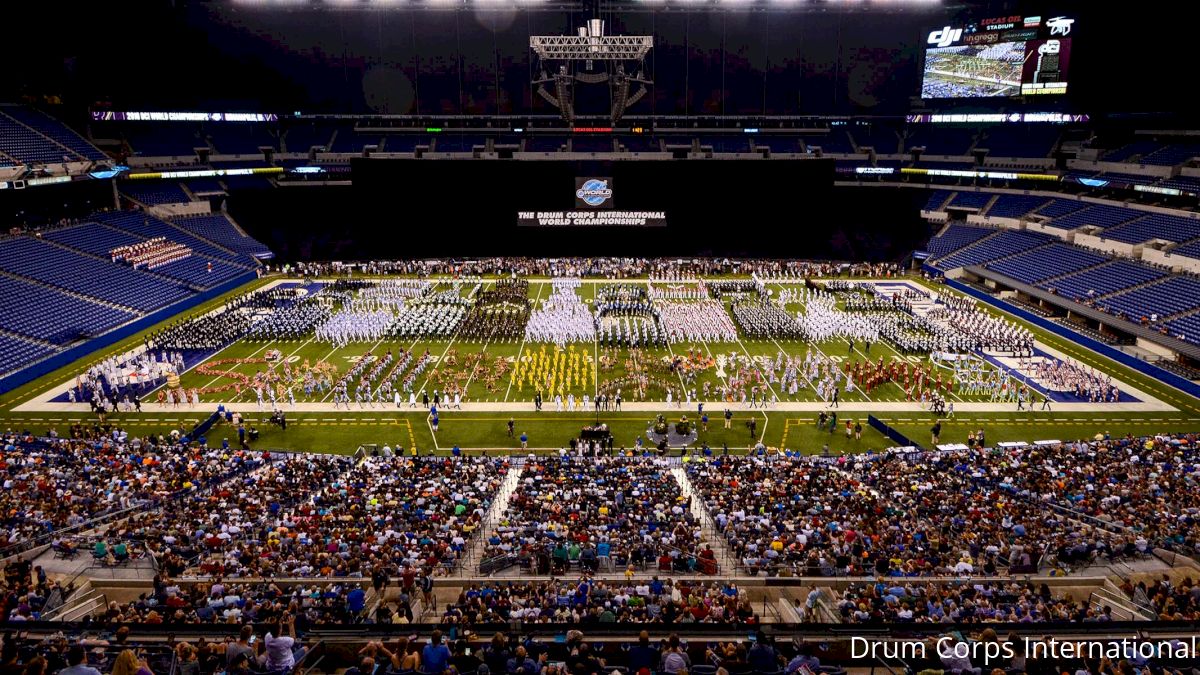 Unlock this article, live events, and more with a subscription!
Get Started
Already a subscriber? Log In
The Entire 2019 BOA Season In A Nutshell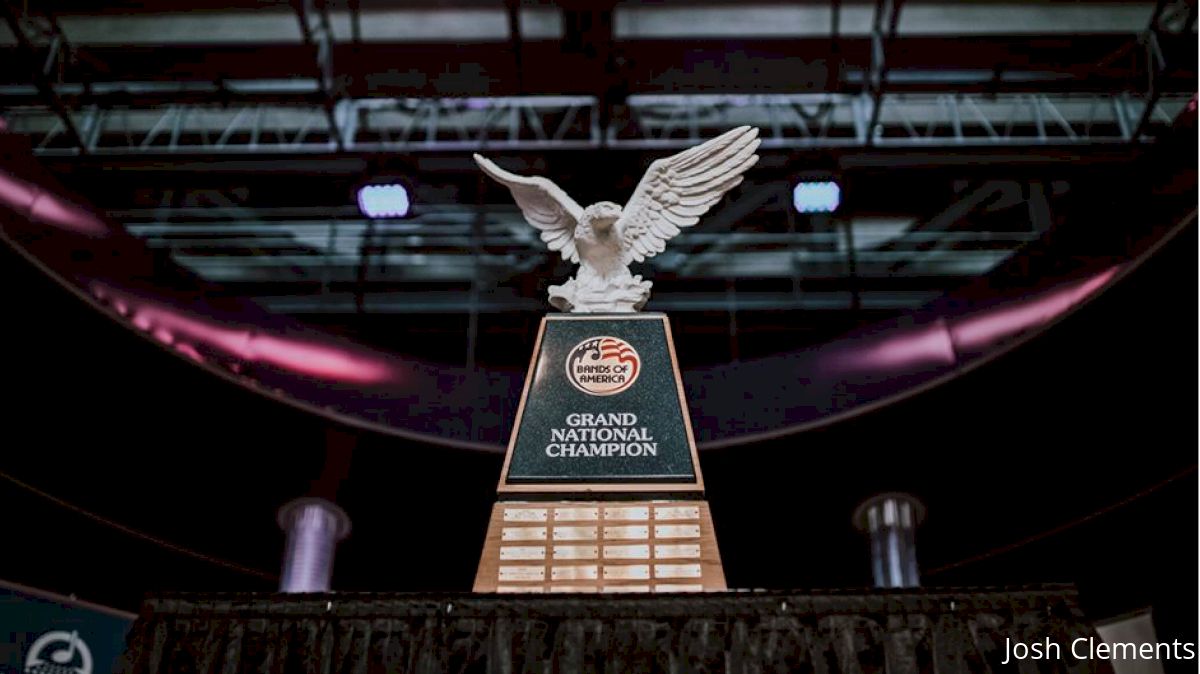 Unlock this article, live events, and more with a subscription!
Get Started
Already a subscriber? Log In
Finals Photo Gallery: BOA Grand National Championships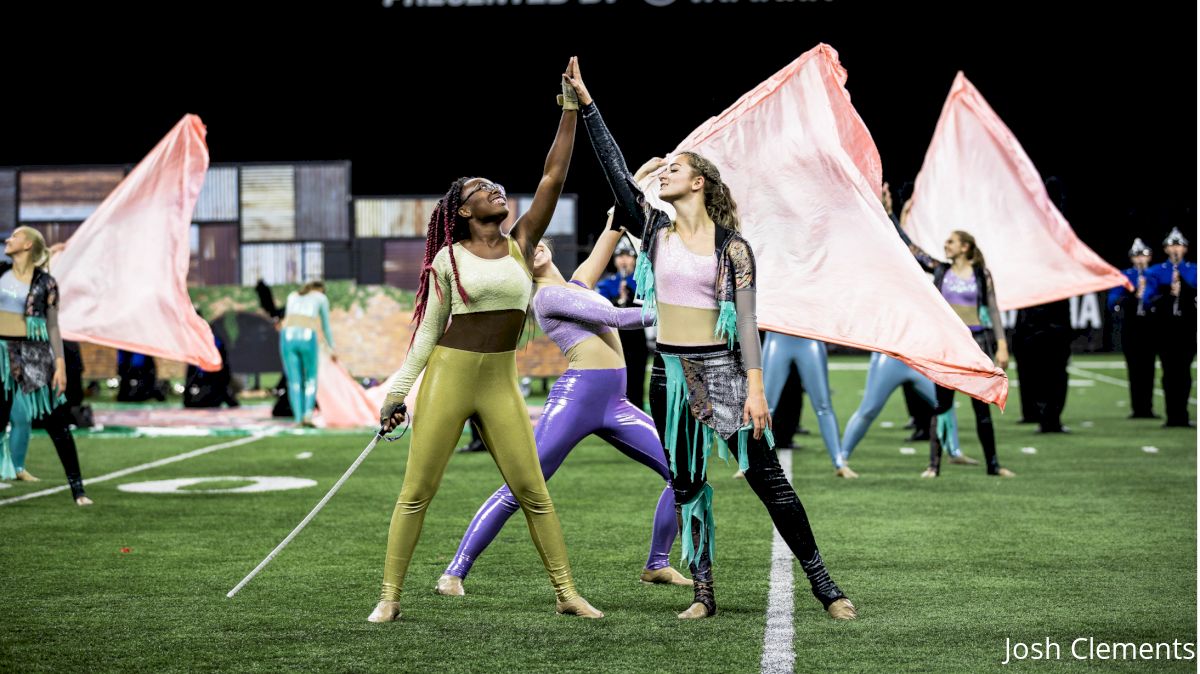 Unlock this article, live events, and more with a subscription!
Get Started
Already a subscriber? Log In
Check out photos of each of the 2019 BOA Grand National Championship finalists from photographers Josh Clements and Tony McCrackin.
ALL BOA Grand National Finals Info In One Place
Training | Events | ENCORE
William Mason (OH)
The Woodlands (TX)
Ayala (CA)
Homestead (IN)
Union (OK)
Round Rock (TX)
Claudia Taylor Johnson (TX)
Avon (IN)
Leander (TX)
Hebron (TX)
Vandegrift (TX)
Carmel (IN)
Instant Recap: 2019 BOA Grand National Finals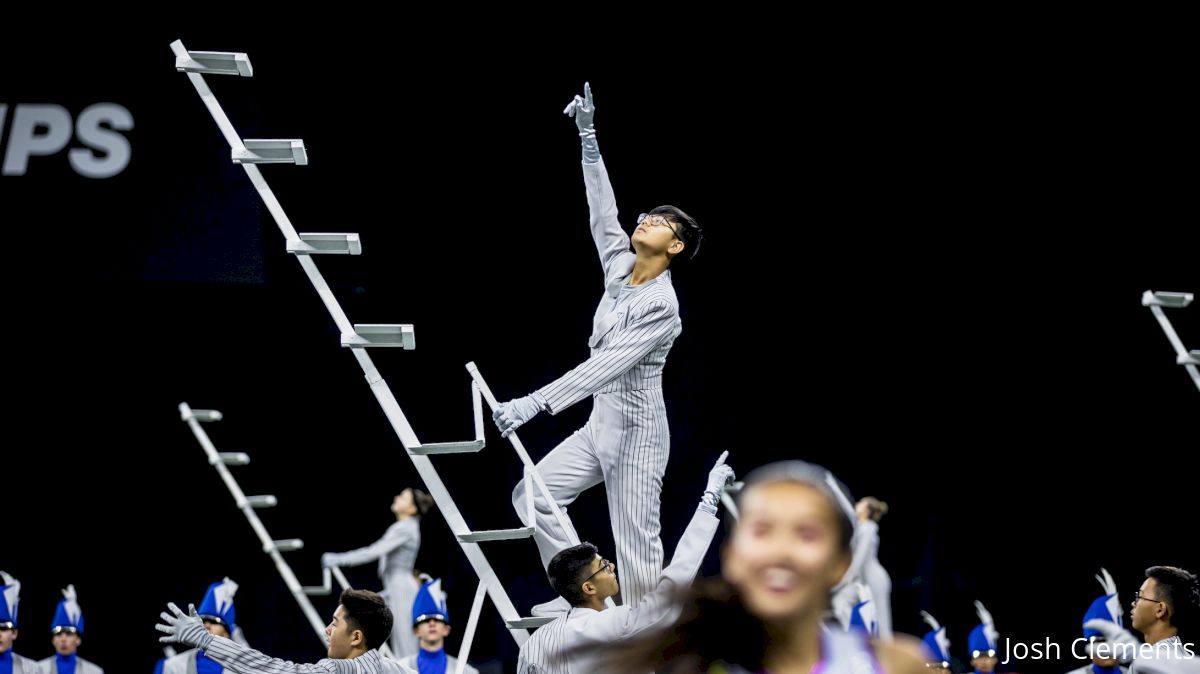 Unlock this article, live events, and more with a subscription!
Get Started
Already a subscriber? Log In
Read along with live blogger Krista Viveiros as the top marching bands in the WORLD competed in the 2019 BOA Grand National finals.
ALL BOA Grand National Finals Info In One Place
Training | Events | ENCORE
Good evening everyone and welcome to another exciting evening of marching music live from Indianapolis! I hope you're as excited to see the culmination of the 2019 BOA season! Bourbon County H.S. (KY) already kicked us off with an incredible exhibition performance; congratulations to them on an incredible season.
8:00 pm - William Mason H.S. (OH)
Dressed in neon, so you can't miss them, William Mason is now taking the field! Their uniforms are SO bright.
How many people can say they slid onto the field for their finals performance? It's really fun visually
Beautiful kickoff from that quartet up front, too!
Great commitment to performance from the hornline with a lot of that choreography.
Nice front ensemble interlude with a flute duet to bring us down a notch for a ballad
The continued use of the slides throughout the show to hide performers doesn't get old
What a crazy and fun push to the finish, thank you so much, William Mason!
8:15 pm - The Woodlands H.S. (TX)
Next up, our first Texas band on the night!
Always love an on the field front ensemble set up
The stark white Navy uniforms are another standout on the field tonight! Coupled with the music certainly takes us back to another era
The dynamic between the colorguard and the hornline is so so so fun.
Who doesn't love a good swing flag ballad moment?! And with so many colors too?!
Those kids must be having a BLAST with that moment. Absolutely wailing away on a few fun jazzy chords
Just as soon as they arrive, they're gone! Congratulations on a great season, The Woodlands!
8:30 pm - Ayala H.S. (CA)
Setting up now is Ayala H.S. all the way from California! And our only California band of the evening.
Another different front ensemble set up, too! Been starting to see this one more and more this the boards angled facing each other.
Ayala drumline kicking us off with a strong start, leading us into the first dissonant horn hits
Here comes a uniform change! The colorguard switching from the all-black to a colorful pink design
Always appreciate a drumline visual moment with swing flags!
Those props opening up looked like flowers blooming, a beautiful visual moment
But still bringing us back to the darkness in the end. Congrats to Ayala on an incredible season and a great run tonight!
8:45 pm - Homstead H.S. (IN)
Welcome to the field, Homestead!
Beautiful start from the saxophone soloist leading into the flute feature and just a hint of a first hornline hit.
Nice drum feature from that backfield stage prop
Some great brass moments throughout this dark movement, especially in the low brass.
The colorguard made a flower in the center of the field, just like the flower from the show intro!
Time for a fun and colorful push to the finish!
Hah! They even redecorated the Colts football helmet AND the field!
Congratulations and thank you, Homestead, for an incredible performance.
9:00 pm - Union H.S. (OK)
Now on the field, our only Oklahoma band of the night, Union!
Loving the very orchestra-esque start, very formal
Yet another great moment from a few Union flutists
But take the musicians away from the rigidity of the chairs and the setting and we get to have a bit more visual fun
Some beautiful visual moments in this ballad, loving the additional dimension added with the chairs, gives a lot more options.
The performers looked like they were having an absolute blast towards the end of that one
Congratulations, Union, on an excellent performance and season
9:15 pm - Round Rock H.S. (TX)
Flying onto the field next is the Round Rock Dragon band! They have some of the coolest looking uniforms year in and year out.
That flower prop really pops off of the field with all of that black and white dominating the field
Is that the first cymbal line we've tonight?
Sweet mellophone feature!!!
Very nice one-handed rolls in the front ensemble to kick off this ballad
Incredibly strong low brass during this closer! What a great sound
Beautiful show, Round Rock! Thank you so much and congratulations again on an incredible season.
9:30 pm - Claudia Taylor Johnson H.S. (TX)
There's currently a "CTJ" chant welcoming our next band to the field! Don't know if you can hear it on the live stream but you certainly can in the stadium. This crowd is EXCITED.
If you can't tell by the props, this show is called 'The Circle of Life' and that alone makes it incredibly exciting.
When you hit that intro sample and the crowd goes wild already...
Love that the show isn't just 'Lion King' music top to bottom, there's a lot of fun and unexpected repertoire in this show.
Yes, front ensemble and drumline get everyone excited for this fun movement
Wow. Just wow. That dueling solo moment was just incredible
And that push to the end! So much energy. Congratulations to all of the performers on an incredible show. It was truly a blast to watch.
9:45 pm - Avon H.S. (IN)
Here's a band that's absolutely no stranger to the BOA stage, or to Lucas Oil stadium in general, welcome to the field, Avon!
Starting out with a beautiful set laying down, swirling all around the field.
Special shout out to the guitar soloist, what a great performer selling absolutely every note. That takes skill.
That piccolo solo was great, too. Everyone knows that playing the piccolo leaves no room for error and she nailed it.
This show is top to bottom musically excellent. So many variations on the same thing, which is the point but it's done at such a high level and is so fun.
The colorguard is having a great show also, a beautiful rifle catch along with the final push to the end here.
An incredible final push, Avon! Thank you so much for a great performance and congratulations on a great season.
10:00 pm - Leander H.S. (TX)
You know it's about to go down when you hear 'Einstein on the Beach' starting up
Love that biohazard sign set
Get that run, front ensemble!!!
I take it back, when you hear BRITNEY SPEARS you know it's about to go down
Yes, colorguard bringing the energy to the forefront of this movement
As usual, a nice front ensemble moment leading us into the ballad, opening with a euphonium feature
Having the hornline under the silk up front is a nice visual effect when they stand up and down.
Countdown to the meltdown! Super fun visual effects all around until the end!
Congratulations on your final run, Leander!
10:15 pm - Hebron H.S. (TX)
Hebron wasting NO time taking the field. Setting up that many props is always a little bit of a time crunch.
The stars are certainly big and bright on the flags opening-up this show
This front ensemble is tearing it up, echoing a lot of some incredibly tough hornline licks
Beautiful star set! Absolutely helps to close that movement out strong
Loving this small saxophone and flute ensemble here
GREAT percussion feature
AH What a moment, with the rotating star drill!
Incredible finish! Thank you so much, Hebron! Congratulations on another incredible season.
10:30 pm - Vandegrift H.S. (TX)
Here comes our last Texas band, and second to last band overall tonight, Vandegrift!
Beautiful start with the guard soloist representing the queen
And some killer drill straight into a HUGE horn hit. Vandegrift means business tonight.
Strong first movement from every area of the ensemble
So many great moments from this hornline already, they don't have a second of downtime
Another great trombone feature, pushing us into a percussion feature
That show was a great example of just pure top to bottom greatness
Congratulations, Vandegrift on an incredible season
10:45 pm - Carmel H.S. (IN)
And finally, we are at our last competing ensemble of the evening: Carmel HS!
Beautiful intro from the front ensemble, especially the vibraphones kicking us off
Carmel's hornline always impresses and tonight is no different
This french horn soloist is an incredible player, great presence and playing.
Unison crash cymbals in the front ensemble always look easy but definitely aren't
Drumline bringing us back out of the ballad, some wild front ensemble moments with this feature too
The Carmel guard is having a great run, too. Wonderful weapons moments all around
And our soloists are finally together again! A great push to the finish from the entire ensemble
Congratulations to Carmel on a great run and another successful finals appearance.
We'll be back again with scores in just a bit but in the meantime, you can enjoy two great exhibition performances.
11:00 pm - EXHIBITION - Class AA: Marion Catholic H.S. (IL)
11:15 pm - EXHIBITION - The University of North Alabama
Bourbon County Turns Disappointment Into Motivation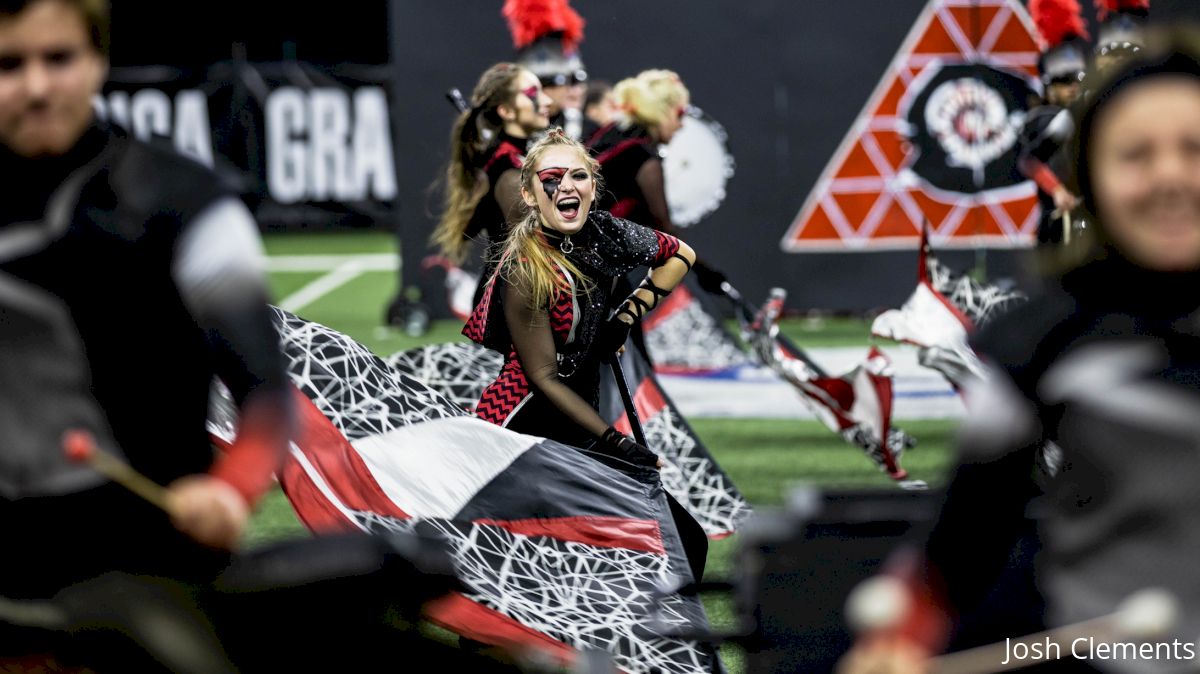 Unlock this article, live events, and more with a subscription!
Get Started
Already a subscriber? Log In
Bourbon County's title defense started in April.
2018 was the Paris, Kentucky band's first time taking home a Class A championship at Bands of America Grand Nationals since going back-to-back in 2009 and 2010. Leading up to last season, Adair County — a fellow Kentucky school — had won four Class A titles in a row.
For Bourbon County, it was good to be back on top; it was really good.
"We had won Class A previously, but it had been about eight years since we had last won it," Bourbon County director Michael Stone said. "And just coming back and being able to do that last year, it was such a confidence boost and such a great accomplishment for our program to have."
But championships, as always, are short-lived.
It's not long before you're right back at square one, only this time around, you're the defending champion; you're the band everyone wants to catch.
That's been Bourbon County's gift and curse in 2019. It's been a motivator, too, to say the least.
"Coming back this year, it was like, 'Guys, we're the national champions,'" Stone said. "And I tell them all the time, 'It's yours to lose.'"
"I can say that and it can sound kind of cocky or condescending," he added. "But really, it's the reality of it, like, if we want to prove that what we did wasn't just a one-time thing or a good luck thing, then we've got to come back with that same standard of excellence."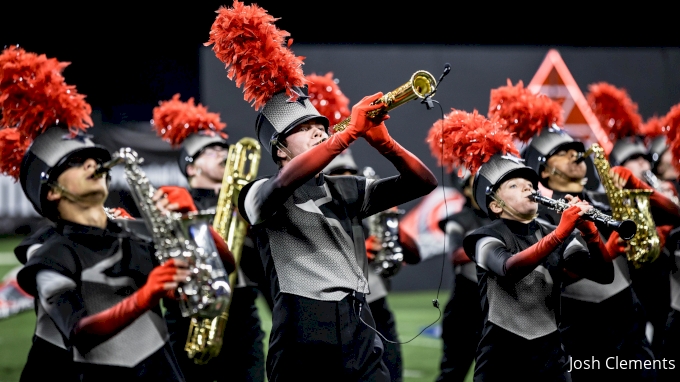 With its title nearly a year in the rearview mirror, Bourbon County came out of the gates red hot this fall. At its first BOA event, the Kentucky Regional Championship in Louisville on September 21, the band took third place in Prelims and fourth in Finals.
The only bands ahead of Bourbon County that night were widely-revered Indiana bands Carmel and Castle, and Franklin, a strong Tennessee program.
Stone didn't believe what he was hearing. His goal had just been to crack the list of 10 finalists.
"Honestly, I was shocked," he said. "We were hoping to make Finals. And we went to the Finals directors' meeting and they called our name in the top five, and I looked at our assistant band director and I was like, 'Are we in the right place?'"
Since then, Bourbon County hasn't checked off all of the boxes on its list of goals this season, but in Stone's eyes, that's okay.
The main goal, as he said is the case every single year, was to earn a state championship title in Kentucky, and ultimately, when that event rolled around, Bourbon County was not on top.
At the end of the day, Bourbon County was just inches away from its ultimate goal, falling to champion South Laurel by one-tenth of a point.
"Yeah, we fell short of that goal," he said. "But I don't think that means that we were unsuccessful. I just think that means that there was a better band that night."
Stone attested, his band was dejected after coming up short in state championships. But the silver lining to that defeat was the spark it provided.
Following a couple of days off, he said the band came out to rehearsals ready to kick into a new gear with Grand Nationals still waiting right around the corner. Despite frigid conditions, Bourbon County lit a new fire for itself.
After all, there was still a title to earn.
"Just being that close fueled our fire for Grand Nationals," he said. "They have just been on it. We were out there in 15-degree weather like everybody else has been, just miserable, but they were pushing through."
It won't be long at all until Grand Nationals are in the rearview mirror. Bourbon County may very well leave Indianapolis with a second-consecutive Class A title. But of course, they very well may not.
That's not a deep point to make, that's simply how competition works. The point is that Stone and his band came here with a competitive goal and still very much hope to achieve it, but at the end of the day, it's not the end-all-be-all.
Stone watched his ensemble put on what he referred to as a "stellar performance" Friday night near the tail end of Grand National Prelims.
To him, that was enough. Everything else that may happen during Saturday's semifinals is gravy.
"It's a competitive activity, so I don't think that anybody, or at least nobody that I really know, enters a competition, not wanting to compete in that competition," Stone said. "But to me, the most important thing is that we have our best performance all the time. I feel extremely proud."