2019 BOA California Regional Championship, pres by Yamaha
Preview: BOA California Regional, Nov. 2
Preview: BOA California Regional, Nov. 2
Ten bands from the western states will convene in Bakersfield for a short but exciting late-season BOA regional on Saturday, November 2.
Oct 30, 2019
by Jeff Griffith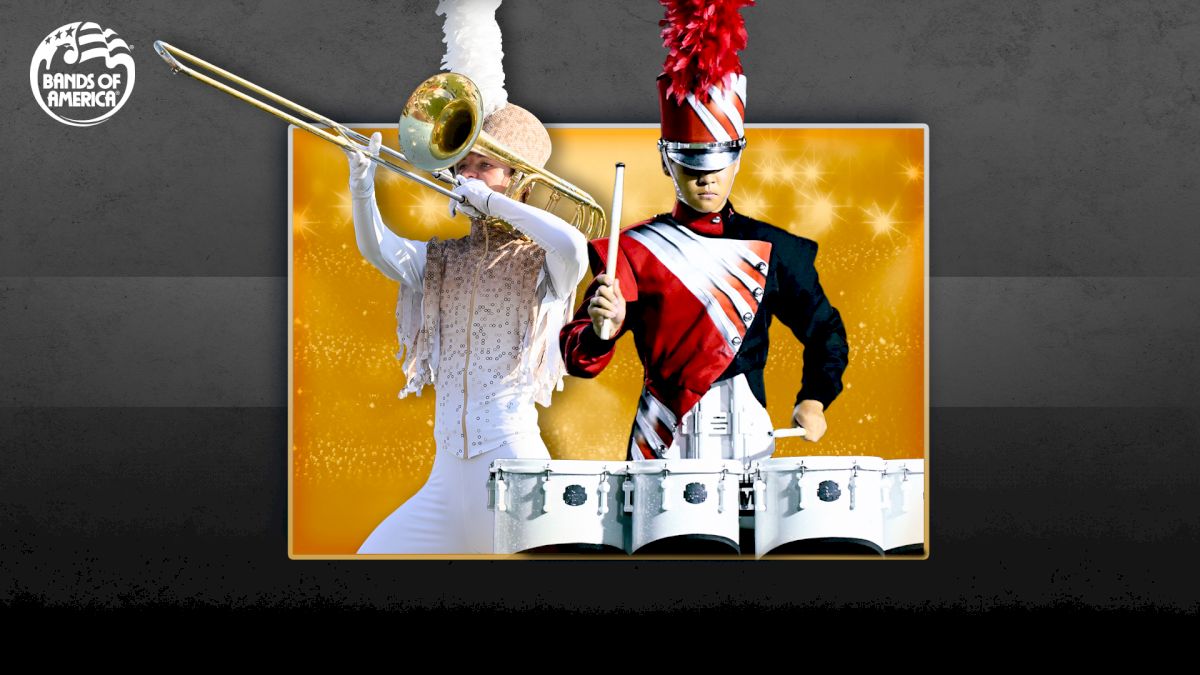 The couple of weeks leading up to the Bands of America Grand National Championships are certainly unique, to say the least.
For the most part -- other than Saturday's Texas-centric San Antonio Super Regional -- just a few localized regionals highlight the remainder of the November regional schedule.
Watch the 2019 BOA Season LIVE on FloMarching!
Training | Events | ENCORE
And finally, for really the only time this season, the West Coast takes center stage.
The western states are rife with talented music programs, and the BOA California Regional Championship this weekend features a handful of them. Although it is the shortest event on BOA's schedule, it is still one well-worth tuning into on Saturday afternoon.
So, with performances starting at 1:00 PM ET, here are a handful of things to watch out for on the golden coast.
Major Headliner
There's one band, in particular, that jumps off the page when looking at Saturday's schedule. That's Ayala. If you're at all involved in the marching arts, especially on the percussion side, that name will instantly ring a bell.
We hardly see Ayala's prowess on the Bands of America spotlight largely due to its distant proximity to many of the marquee BOA events, but this is a band program that consistently dominates out on the west coast, having won three times since 2011 in Western Bands Association competition, while also earning medalist finishes 10 times since 2000.
As you probably know, its percussion program is also a regular contender at WGI World Championships. Ayala took sixth place in WGI percussion in 2019, but had been a medalist in six of the seven previous years, and also won a gold medal in 2017. Ayala also won BOA's Southern California event a year ago.
That said, Ayala is the only finalist from last year's event who will also be competing this weekend. Of last year's competitors, there's actually one other returner; that's Covina, which took second in AA competition and 21st overall.
Program Notes
Looking through some of the repertoires for Saturday's show, a couple of things stick out. The highlights:
Clovis West's entire show is written by Key Poulan, whose works are always an enjoyable listen. Think of the last few years of Mandarins, for example, and then take those memories and combine them with a theme of "Valhalla." It should be interesting to hear some of Poulan's take on the Nordic soundscape.
We'll get a little bit of modern music from a couple of bands; Liberty will be featuring "Another Brick in the Wall" by Pink Floyd, which has become somewhat of a popular pick at the high school level recently across all seasons of the marching arts. Sierra Vista will also be playing "Fix You" by Coldplay, which always seems to pair well with marching band instrumentation and is a popular song that can latch right onto your heartstrings and start tugging.