2023 WGI Guard Indianapolis Regional - Avon HS
New Rebroadcast Format Coming to FloMarching for the 2023 WGI Season
New Rebroadcast Format Coming to FloMarching for the 2023 WGI Season
Rebroadcasts are back and better than ever! For the 2023 season, every WGI show that gets streamed on Flo will have a rebroadcast airing 24 hours later
Jan 6, 2023
by Natalie Shelton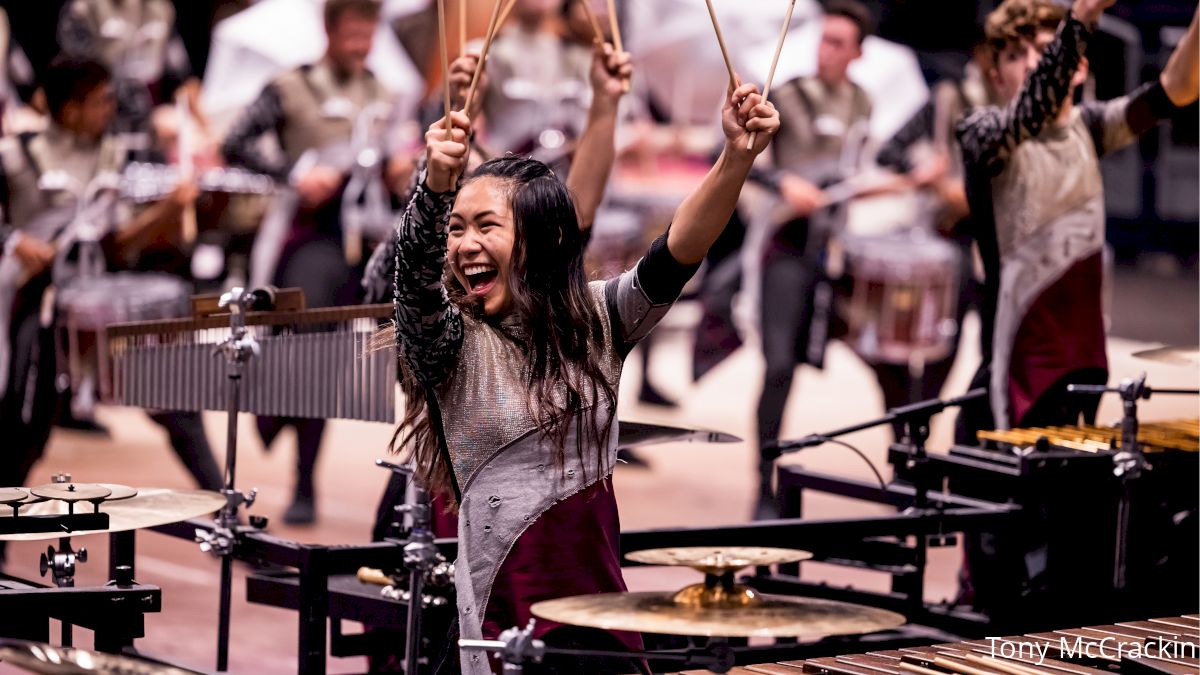 Rebroadcasts are back and better than ever!
Everything You Need To Know About WGI 2023
2023 WGI Streaming Schedule | The World Class Experience: Season 2 | UTRGV Expands Performance Opportunities
Missed a show? No problem! Whether you want to catch the show live or rebroadcasted the next day, FloMarching's got you covered. Every single show that is streaming on FloMarching throughout the 2023 WGI season will also have a rebroadcast (with sound!) airing the following day. Rebroadcasts of every stream this WGI season will start 24 hours after the original start time, meaning that if a regional starts at 2pm on Saturday, the rebroadcast will begin at 2pm on Sunday.
The first weekend of Color Guard action is February 11th-12th, with shows in Avon, Corning, Kansas City, and Knoxville. The first weekend of Percussion and Winds action is February 25th-26th with shows in Chicago, Orlando, Temecula, and Trumbull.
WGI 2023 Streaming Schedule
February 4 | WGI Virtual Preview | Watch Here
February 11 | 2023 WGI Guard Indianapolis Regional - Avon HS | Live Stream - Rebroadcast
February 18 | Virtual Group Prelims 1 | Watch Here
February 18 | Guard Houston Regional | Live Stream - Rebroadcast
February 25 | Guard San Diego Regional | Live Stream - Rebroadcast
February 25 | Guard Philadelphia Regional | Live Stream - Rebroadcast
February 25 | Perc/Winds Temecula Regional | Live Stream - Rebroadcast
March 4 | WGI Perc/Winds Richmond Regional | Live Stream - Rebroadcast
March 4 | Virtual Solo Prelims | Watch Here
March 4 | Perc Indianapolis Regional | Live Stream - Rebroadcast
March 4 | Guard Austin Regional | Live Stream - Rebroadcast
March 11 | Guard Union City | Live Stream - Rebroadcast
March 11 | Perc/Winds Hattiesburg Regional | Live Stream - Rebroadcast
March 18 | Virtual Group Prelims 2 | Watch Here
March 18 | Perc/Winds Atlanta Regional | Live Stream - Rebroadcast
March 18 | Guard Dallas Regional | Live Stream - Rebroadcast
March 18 | Perc/Winds Dayton Regional | Live Stream - Rebroadcast
March 18 | Guard Bethlehem Regional | Live Stream - Rebroadcast
March 18 | Perc/Winds Monroe Township Regional | Live Stream - Rebroadcast
March 25 | Guard Atlanta Regional | Live Stream - Rebroadcast
March 25 | Perc/Winds Dallas Regional | Live Stream - Rebroadcast
March 25 | Guard Indianapolis Regional - Warren | Live Stream - Rebroadcast
March 25 | Guard Indianapolis Regional - Franklin | Live Stream - Rebroadcast
March 25 | Guard Manhattan Beach Regional | Live Stream - Rebroadcast
March 25 | Perc Long Beach Regional | Live Stream - Rebroadcast
April 1 | Virtual Color Guard Group and Solo Finals | Watch Here
April 8 | Perc/Winds Virtual Group & Solo Finals | Watch Here
April 13-15 | Guard World Championships | Live Stream - Rebroadcast
April 20-22 | Percussion/Winds World Championships | Live Stream - Rebroadcast