Who Ya Got? Introducing the 2022 FloMarching Drum Corps World Cup
Who Ya Got? Introducing the 2022 FloMarching Drum Corps World Cup
From now until Dec 16, vote for who you want to be the winner of the 2022 FloMarching Drum Corps World Cup! Voting will take place exclusively on Instagram
Dec 9, 2022
by Natalie Shelton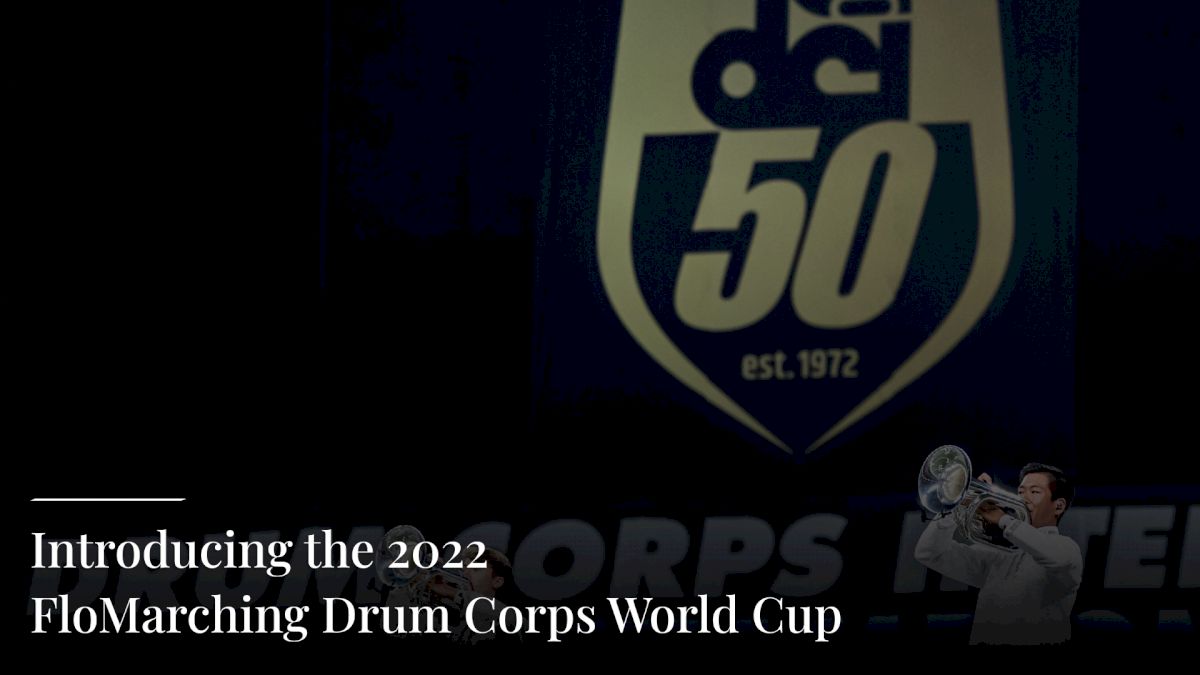 In honor of the FIFA World Cup, we'd like to introduce the 2022 FloMarching Drum Corps World Cup!
Starting today and running through December 16th, vote for who you want to be the winner of the 2022 FloMarching Drum Corps World Cup. Voting will take place exclusively on the FloMarching Instagram Stories, so be sure to check in daily and cast your votes for which corps you want to move on to the next round.
First Up: The Group Stage
Following a random draw, the 35 corps that competed at 2022 DCI World Championship Prelims have been drafted into seven different Groups; A through G. There are five corps in each Group.
To vote in this round, head to the FloMarching Instagram Stories and tell us who you think the Group winner should be. The four corps that receive the most amount of votes will move on to the Knockout Round while the one corps that receives the least amount of votes will be eliminated. Below is a breakdown of each Group.
Voting for the Group Stage winner will conclude on Saturday at 1pm ET/12pm CT. The 2022 FloMarching Drum Corps World Cup Bracket will be released on Monday, December 12th.
Happy voting and may the best corps win!
Group Breakdown
Group A: Spartans, Gold, Genesis, The Cavaliers, 7th Regiment
Group B: Mandarins, Southwind, Blue Devils, Carolina Crown, Music City
Group C: Madison Scouts, Calgary Stampede Showband, Colt Cadets, Boston Crusaders, Blue Knights
Group D: Troopers, Santa Clara Vanguard, The Academy, The Cadets, The Battalion
Group E: Bluecoats, Crossmen, Les Stentors, Pacific Crest, Jersey Surf
Group F: Phantom Regiment, River City Rhythm, Guardians, Blue Stars, Louisiana Stars
Group G: Vanguard Cadets, Raiders, Colts, Blue Devils B, Legends